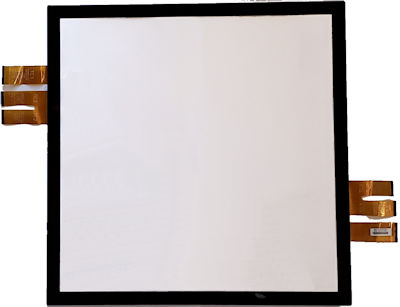 Dawar Technologies can design a custom PCAP touch sensor to fit any LCD form factor, enclosure design, and application. Sensor customization options include:
Size/aspect ratio
Electrode pitch
Sensor tail locations
Thickness
Contact Dawar
to discuss your specific LCD form factor.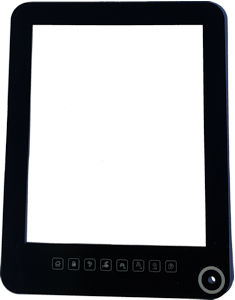 There are a variety of cover lens materials and coatings available. Dawar can select the right material and enhancements based on your project requirements. Customization options include:
Silk screen (logos, icons, multiple colors, voids, dead fronts, etc.)
Thickness (0.55mm to 6.0mm)
Material (soda lime glass, chemically strengthened glass, Gorilla™, Dragon Trail™, tempered, PMMA, etc.)
Coatings (anti-smudge, anti-fingerprint, anit-glare, anti-reflective, etc.)
Cutouts
Contact Dawar
to discuss what cover lens material and thickness are right for your application.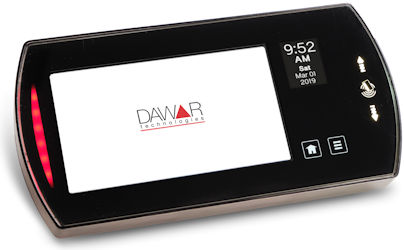 There are an infinte vareity of add-ons that Dawar can add to your touch sensor assemly including:
Custom gaskets and sealing
EMI shields
Integrated PCAP buttons
Dead front lighting
Additional displays
Ambient light sensors
If you need an add-on not mentioned above,
contact Dawar
to discuss the details of your application.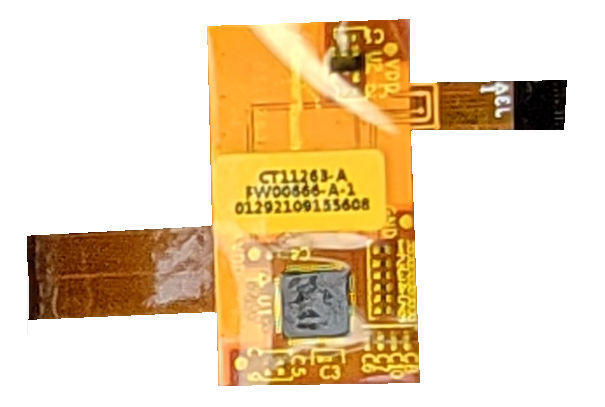 Dawar can design a custom touch controller to mate with your host board. Controller options include:
Printed circuit board (PCB) or chip-on-flex (COF)
Form factor
Tail locations
Tail pinouts
Communications interface (USB, I2C, SPI, RS-232, etc.)
Additional functionality
Contact Dawar
to discover how we can customize our touch controllers to mate with your host system.