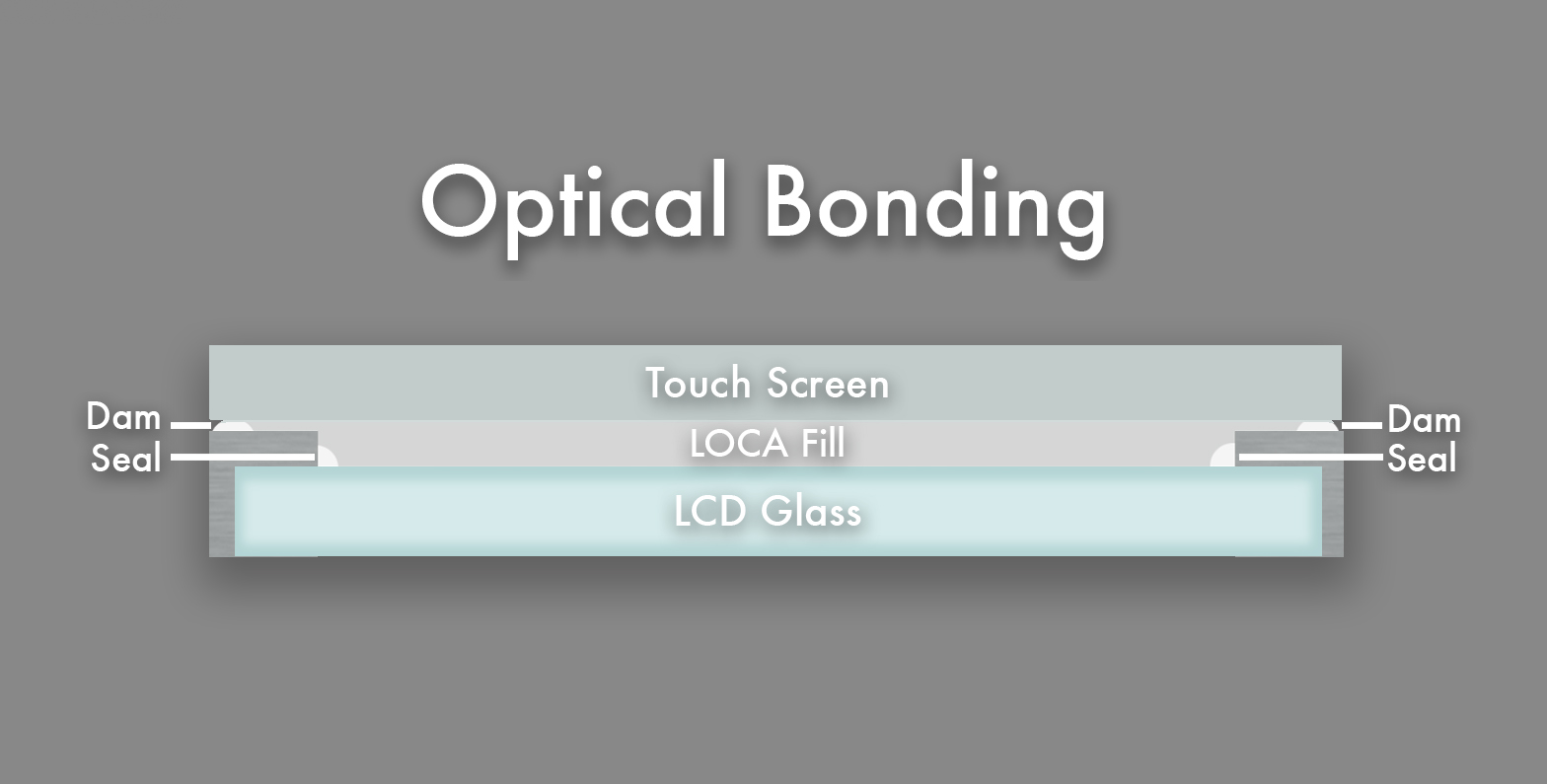 Dam - UV Cured Acrylate material is dispensed around the perimeter to control the gap between the LCD and touch screen and control the perimeter flow of the fill material.
Seal - UV Cured Acrylic material is dispensed around the inside edge of the LCD metal bezel to prevent fill material from leaking into the LCD.
LOCA (Liquid Optically Clear Adhesive) Fill - Clear UV Cured Acrylate material that fills the space between the touch screen and LCD which both mechanically bonds the two parts together and eliminates reflections from the inside surfaces.
Dawar offers a full range of value added services that complement our optical bonding and other integration capabilities, including:
LCD and LCD Electronics Sourcing and Supply Chain Management
LCD Testing
LCD Backlight Enhancements
Tape Attach Integration
Full Bezel Assembly Integration
Assembly Design
Standard and Custom, Front and Rear Gaskets and Sealing
Learn More About Our Custom Product Enhancement Capabilities