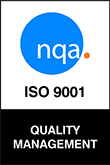 Our ability to meet and exceed our customers' expectations lies in our commitment to building robust engineering, quality, and supply chain solutions.
Dawar Technologies and all of our manufacturing partners are certified to the ISO 9001 Quality Management System standard.
Some of our partners hold additional ISO certifications in areas such as medical devices, automotive, and aerospace.