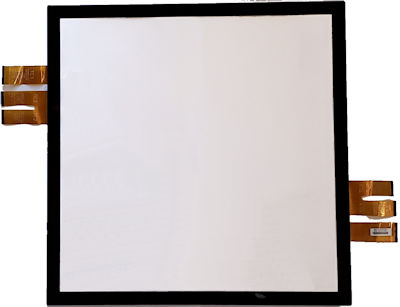 Dawar Technologies can design a custom PCAP or resistive touch sensor to fit any LCD form factor, enclosure design, and application. Customization options include:
Size/aspect ratio
Cover lens silk screen (logos, icons, multiple colors, voids, dead fronts, etc.)
Cover lens thickness (0.55mm to 6.0mm)
Cover lens material (soda lime glass, chemically strengthened glass, Gorilla™, Dragon Trail™, tempered, PMMA, etc.)
Cover lens coatings (anti-smudge, anti-fingerprint, anit-glare, anti-reflective, etc.)
Custom gaskets and sealing
EMI shielding
Sensor tail and controller location
Touch controller material (PCB or Chip-On-Flex)
Touch controller communictions interface (USB, I2C, etc.)
Cutouts
Application tuning support
In addition to custom touch sensors, we also offer integration services and custom electronics.
Contact Dawar
to discuss how we can help you deliver an outstanding product that meets your cusotmers' needs.